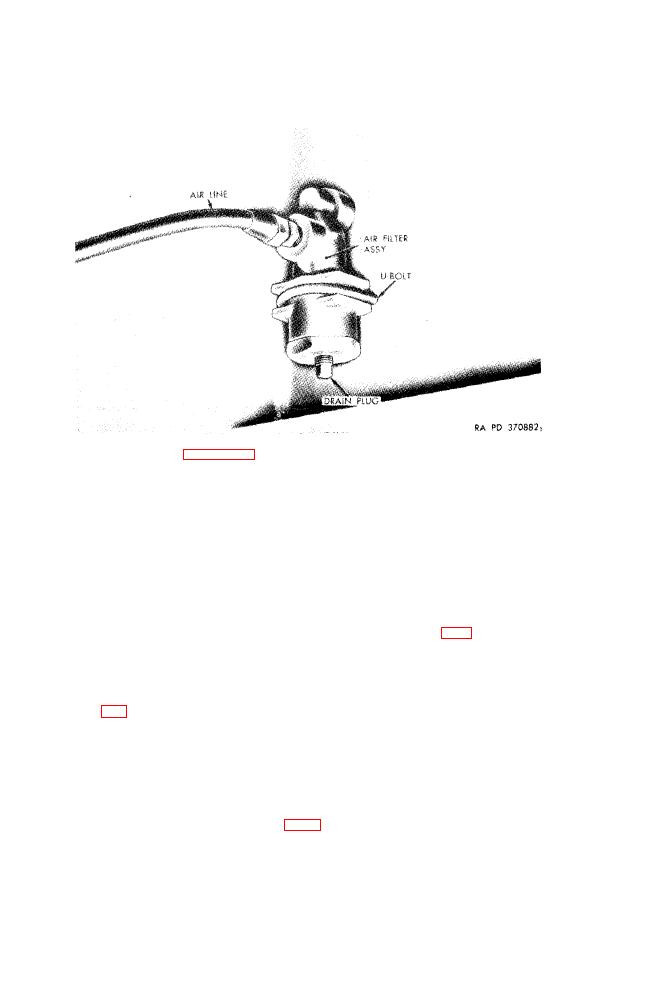 frame by alining U-bolt seat of

filter

with

holes in

cross

mem-
Place U-bolt over

filter

and through holes in

cross

mem-
ber. Install

two

-inch lockwashers and -inch hex nuts on
U-bolt and tighten. Draw air line ends to openings on filter
and tighten tube

connectors.
60. Emergency Relay Valve
drain accumulated moisture, remove drain plug (fig. 13). In-
stall plug

after

draining.
31b(3)), apply brakes and check to be sure that brakes
of all semitrailer wheels apply properly.
Release brakes and check to be sure air

pressure

is
in emergency line on towing vehicle and disconnect
Check to be

sure

semitrailer

brakes

apply

automatically.
Connect air hose coupling tagged EMERGENCY, open
shutoff

cock on

towing

vehicle, and check to be sure