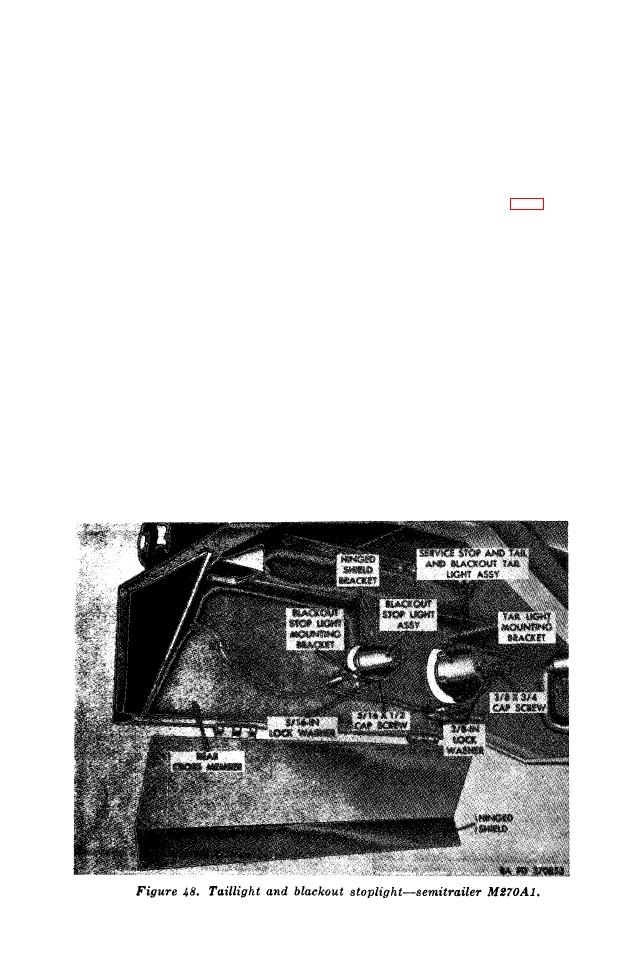 with

circuit

number markers

which

indicate the

circuit

to

which
Male

contacts,

soldered to ends of cables, are
forced through lettered holes in rubber grommet or insert,
housed in receptacle. Mating female

contacts

in plug of inter-
are provided with 6- and 12-volt socket assemblies (fig. 28)
Connections.
Good connections are
es-
check must be made to make sure the lamp is in good condi-
If any light does not function properly, refer to para-
Screws are fitted with retaining rings and will remain in
door. Remove door and gasket.
Push lamp in, turn counter-
clockwise,

and

withdraw

lamp from socket sleeve.
vehicular cable connected, test lamp by turning on switch of