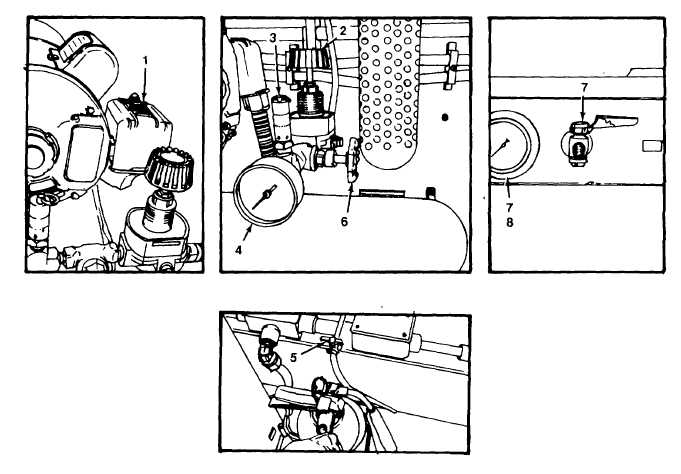 TM 10-6640-233-10
Table 2-8. Air System
Control or Indicator
Function
1.  Pressure Switch
Starts   and   stops   compressor   automatically   at   the
required pressures. Compressor starts at 60 psi, and
stops at 120 psi.
2.  Pressure Valve
Provides manual control of pressure.
3.  Safety Valve
Provides   safety   relief   if   air   pressure   in   tank   goes
above 150 psi.
4.  Air Tank Pressure Gage
Indicates the air pressure in the tank.
5.  Drain Valve
Drains  water  Air  Compressor  Tank.  Tank  should  be
drained twice daily.
6.  Air System Isolation Valve
Provides for isolation of air compressor.
7.  Air Service Valves
Provides service access to the air system.
8.  Service Pressure Gage
Indicates air pressure at service valve.
2-11