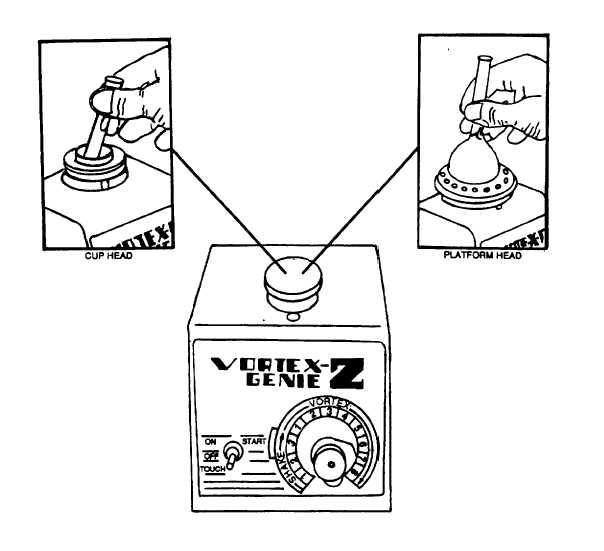 TM 10-6640-233-10
o.
Test Tube Mixer (Figure  

1-23). The Test Tube Mixer has both vortex and shaking actions and allows very slow
operation  without  sacrificing  high  speed  performance.  Any  desired  mix  homogeneity  can  be  achieved  (and  repeated)
according to viscosity, miscibility, and container. The mixer is equipped with interchangeable snap-on heads, which are a
cup head and a platform head.
Figure 1-23. Test Tube Mixer
1-32