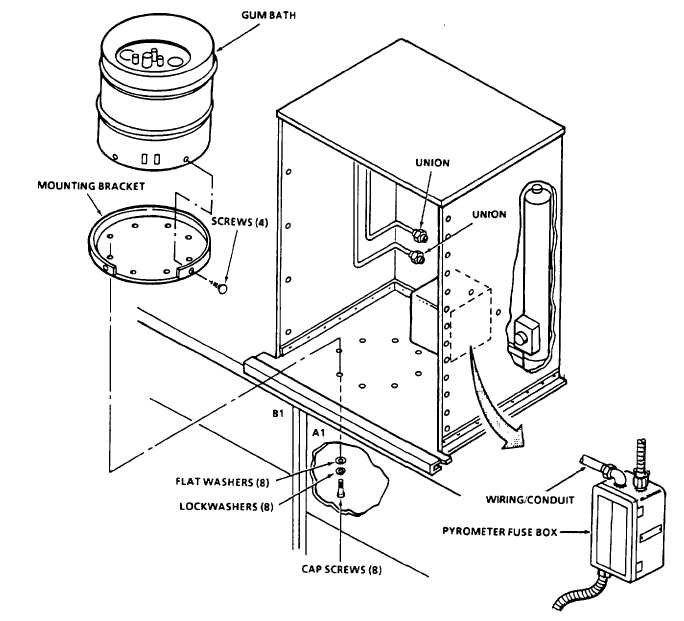 TM 10-6640-215-13,
5-15.  REMOVE/INSTALL GUM CONTENT TEST BATH - continued.
WARNING
The gum bath unit is heavy (160 lbs/71 kg).  To prevent injury, two people are required to remove
the gum bath from the counter top.
h.
Lift and remove gum bath from counter top.
i.
Tag for reconnection and disconnect wiring and conduit from gum bath.
j.
Remove four screws and separate gum bath from mounting bracket
Figure 5-12.  Gum Content Bath Removal.
5-25