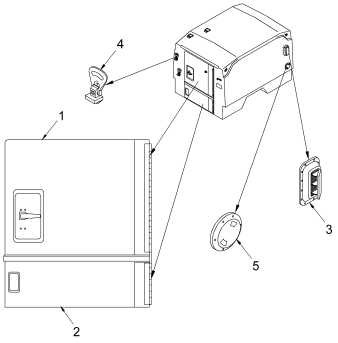 TM 10-5411-232-13&P
CARGO BED COVER (CBC) M105A2 TRAILER,  TYPE II
0005 00
CONTROLS AND INDICATORS
GENERAL
This paragraph contains illustrations that show the location of each control on the CBC.   
NOTE

 
There are no indicators on the CBC.
Find numbers on the illustrations are keyed to the Table 1 listing which contains the name and function of each
control .  Table 1 describes the controls for the Upper Door Assembly (1), Lower Door Assembly (2), 2-Way
Ventilator (3), Folding Step (4) and Access Plate (5).  
CBC Controls
0005 00-1